Volkswagen Touran Owners Manual: Checking and refilling the windscreen washer fluid level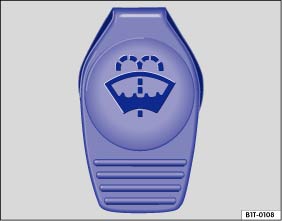 Fig. 85 In the engine compartment: cap of washer fluid reservoir

First read and observe the introductory information and safety warnings
The windscreen washer fluid level should be checked regularly and topped up as necessary.
Open the bonnet   .
The washer fluid reservoir is identified by the symbol on the cap  .
Check whether there is enough windscreen washer fluid in the reservoir.
To top up, mix clean water with a washer fluid recommended by Volkswagen  . Observe the dilution instructions on the packaging.
At low temperatures, add a special anti-freeze agent so that the fluid cannot freeze  .
Capacities
The capacity of the washer fluid reservoir is approximately 3 – 4 litres and approximately 5 – 6 litres in vehicles with a headlight cleaning system and/or auxiliary heating.


WARNING
Never mix anti-freeze or other unsuitable additives into the windscreen washer fluid. An oily film may otherwise be left on the screen which will restrict the field of vision.
Use clean, clear water with a washer fluid recommended by Volkswagen.
A suitable anti-freeze agent should be added to the windscreen washer fluid if necessary.


NOTICE
Never mix other cleaning agents with the cleaning agents recommended by Volkswagen. This could cause the ingredients to separate and block the windscreen washer jets.
Never mix up service fluids when refilling. Failure to observe this point could result in serious malfunctions and engine damage!
© 2016-2023 Copyright www.vwtouran.net | 0.0454