Volkswagen Touran Owners Manual: Rain sensor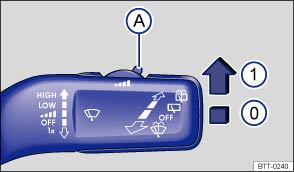 Fig. 83 Windscreen wiper lever: setting the rain sensor Ⓐ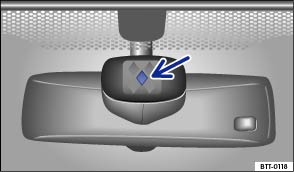 Fig. 84 Sensitive surface of the rain sensor

First read and observe the introductory information and safety warnings
When the rain sensor is activated, it automatically controls the frequency of the wiper intervals, depending on the amount of rain  . The sensitivity of the rain sensor can be adjusted manually. Manual wipe   .
Push the lever to the desired position  :
Deactivates the rain sensor.
Rain sensor is active – automatic wipe when necessary.

Adjusting the sensitivity of the rain sensor:

Switch to the right – high sensitivity.

Switch to the left – low sensitivity.
The rain sensor will remain active after the ignition is switched off and back on again and will function again if the windscreen wiper lever is in position ① and if the vehicle is travelling at speeds higher than approximately 16 km/h (10 mph).
Changes to the functioning of the rain sensor
Possible causes for faults and misinterpretations concerning the sensitive surface   for the rain sensor could be:
Damaged wiper blades: a film of water or smears caused by damaged wiper blades can increase the time the wipers are switched on, can shorten the length of the intervals between wipes or cause the wipers to run continuously.
Insects: insects hitting the surface can cause the wipers to be activated.
Salt deposits: in winter, salt deposits can cause the wiper to continue to wipe the windscreen when it is almost dry.
Soiling: dry dust, wax, windscreen coatings (lotus effect) or detergent deposits (automatic car wash) can cause the rain sensor to become less sensitive and react too slowly or even not at all.
Crack in the windscreen: if the windscreen cracks, the wiper will be activated. The rain sensor will then register the reduced sensitive surface and adjust accordingly. The size of the crack could affect the way the sensor activates the wipers.


WARNING
The rain sensor will not always detect every rain shower and activate the windscreen wipers.
If necessary, switch on the windscreen wiper manually if the water on the windscreen restricts the field of vision.

At regular intervals, clean the sensitive surface of the rain sensor and check the windscreen wiper blades for damage   (arrow).

We recommend you use an alcohol-based glass cleaner to remove wax and polish.
© 2016-2023 Copyright www.vwtouran.net | 0.0403