Volkswagen Touran Owners Manual: Changing bulbs in the tail light cluster in the tailgate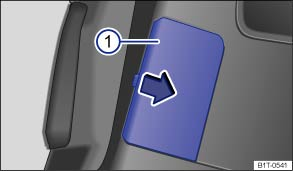 Fig. 220 In the tailgate: removing the cover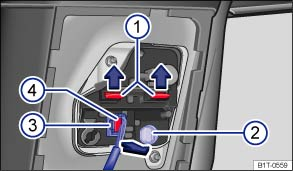 Fig. 221 In the tailgate: removing the bulb holder

First read and observe the introductory information and safety warnings
The bulbs for the reversing light, rear light and rear fog light are located in the tailgate.
The jobs should be carried out in the given order only:
1.
Observe and follow the instructions on the checklist   .
2.
Open the tailgate   .
3.
Take the screwdriver from the tool kit (  ) and use the flat blade to lever the cover   off carefully.
4.
Pull out red locking lever   as far as it will go.
5.
Press black catch at the side   and detach the connector.
6.
Pull reversing light bulb holder   off in order to remove the rear light bulb holder.
7.
Press the two red buttons   upwards and take the bulb holder out of the rear light.
8.
Replace the defective bulb with a new bulb of the same type.
9.
Insert bulb holder into the rear light and press the two red buttons downwards. The bulb holder must click into place audibly.
10.
Insert bulb for the reversing light  .
11.
Connect the connector to the bulb holder. The connector should audibly click into place.
12.
Press the red locking lever   down.
13.
Replace the cover. The cover must engage fully and securely.
© 2016-2023 Copyright www.vwtouran.net | 0.0745